There are several technical societies working at university level. IEER students are playing active role in management and competitions arranged by the societies. A few of these are mentioned below.
American Society of Heating Refrigerating and Air Conditioning Engineers (ASHRAE) UET Chapter
ASHRAE is an international organization which works with the aim of developing professionalism in the students, arming them with the tools to face the future challenges and bringing both the students and the corporate world at one podium. The incentive is to develop a strong relationship and liaison between the two ends to bring the fundamentals of engineering and management into light. Activities by society:
IQ quiz
Design and Build Competition
Poster and Project Competition
Software workshops
Green Idea Competition
Web Link: http://www.ashraeuet.weebly.com
Environmental & Horticultural Society, UET Lahore.
EHS UET Chapter is working for making the earth green and beautiful. IEER students actively participate in the activities of the society. These include,
APEX; All Pakistan Environmental Art Exhibition
Mission green UET (trash picking throughout the UET)
Street Art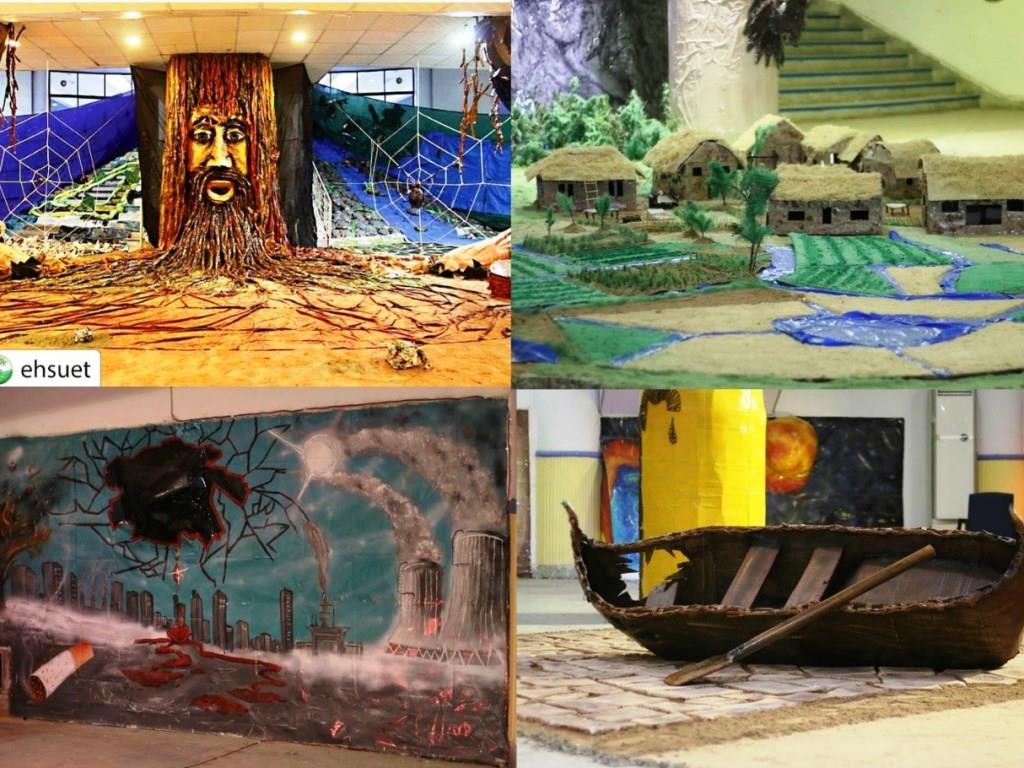 Web Link: http://m.facebook.com/ehsuet/ (Link)
IEER regularly arrange seminars for the growth of its students. Some key seminars and conferences are given below:
| | | |
| --- | --- | --- |
| Sr. No. | Title | Year |
| 1. | Learning Management System (LMS) | 2022 |
| 2. | Scope of Environmental Engineering | 2022 |
| 3. | Disciplinary Matters & Rules/Regulations | 2022 |
| 4. | Outcome Based Education (OBE) | 2022 |
| 5. | Laboratory Safety Rules | 2022 |
| 6. | Final Year Project (FYP) Rubrics | 2022 |
| 7. | How to handle long Documents | 2022 |
| 8. | How to conduct Literature Review | 2022 |
| 9. | How to use Endnote (reference software) | 2022 |
| 10. | Presenting Research Results | 2022 |
| 11. | Franklin Covey Training Program | 2022 |
| 12. | COVID SOPs | 2022 |